Multiple Chartwells Culinarians Win at NACUFS For Unique, Innovative Dishes
Every day, our culinarians and chefs take great care to build flavorful, unique dishes that power their campus communities. We're deeply lucky to work alongside brilliant culinarians who make their campuses better.
Many of our chefs were recently recognized for their unique, innovative flavors at the NACUFS Culinary Challenge, the annual conference of the National Association of College and University Food Services. The Culinary Challenge pits collegiate chefs all across the nation in a timed, live competition to cook a balanced plate using a limited number of ingredients. We'd like to celebrate a few of the chefs below.
Chef Chad McDonald | NACUFS 1st Place | University of Houston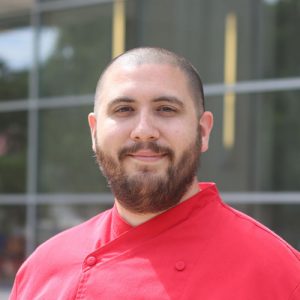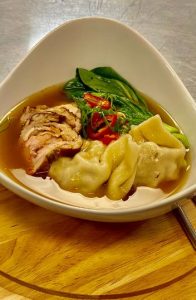 Chef Chad McDonald from the University of Houston recently won first place for the Southern region in the NACUFS 2023 Culinary Challenge! The NACUFS Culinary Challenge is a timed, live competition between collegiate chefs all across the nation. Contestants are challenged to cook a nutritious, delicious meal that includes pork tenderloin, bacon, and ground pork.
Chef Chad's wonton char siu noodle soup impressed the judges with its outstanding flavors and presentation. Chef Chad will move on to the national competition this summer and compete for the honor of being named Top Collegiate Chef in the Nation. We wish him the best of luck in the finals!
Learn more about Chef Chad and his dish here.
---
Chef Jacob Gandy | NACUFS 1st Place | University of Utah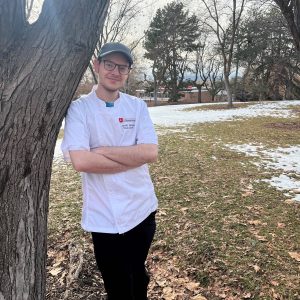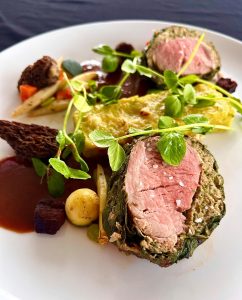 Chef Jacob Gandy, one of our most talented chefs at the University of Utah, recently won first place in the Continental regional of the NACUFS Culinary Competition! He spent the last two months working on perfecting his dish, crepinette of pork wrapped in Swiss chard. Chef Jacob designed his recipe with a vision of bringing an earthy, fresh, and decadent taste to the judges. His dish incorporates a wide range of herbs, fresh mushrooms, polenta, and veggies. Clearly the judges were impressed, as he will move to the National competition to go head-to-head against other top collegiate chefs.
---
Chef Demetrios Kyprianos | NACUFS 1st Place | Northwestern University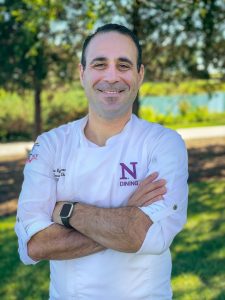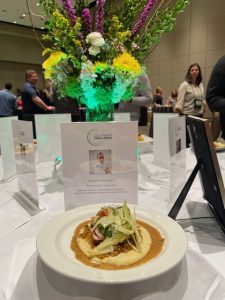 Chef Demetrios also participated in NACUFS and took home the gold medal! His entry was seared pork tenderloin, lentil and ground pork ragout, apple parsnip puree, pistachio jaew, apple fennel and bacon lard on coleslaw, and a white wine pan sauce. This was his first time participating, and we're so proud to see him represent Northwestern University and bring home the gold medal. He will go on to compete in nationals, and we're rooting for him!
---
Chef Bryan Young | NACUFS 2nd Place | University of Chicago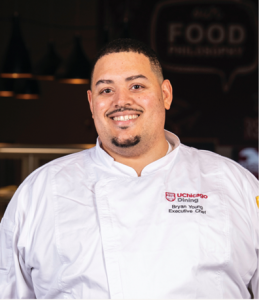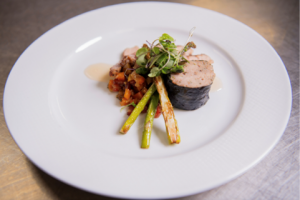 Executive Chef Bryan Young recently won silver at NACUFS, and he was the first-ever culinarian from UChicago to compete. When asked about his participation at NACUFS, he said: "I am super proud to be representing the team at The University of Chicago. Having this opportunity to showcase the diversity and culture on a national stage means the world to me." We'd like to congratulate Chef Bryan on his well-deserved win.
---
Chef Scot Emerson | NACUFS 3rd Place | University of Miami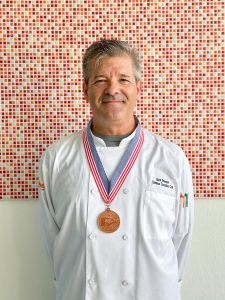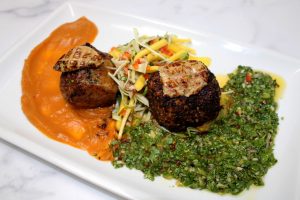 We were so proud to see our Executive Chef Scot Emerson cook up a storm at his regional NACUFS Culinary Challenge in Mobile, AL. He took home the bronze medal for his fabulous dish of Jamaican jerk pork tenderloin, smoked chorizo, tropical slaw on yam, and guava puree with chimichurri. We're proud to see his immense talent, and the University of Miami is lucky to have him on its team.
---
Chef Eric Yung | NACUFS 3rd Place | Bowling Green State University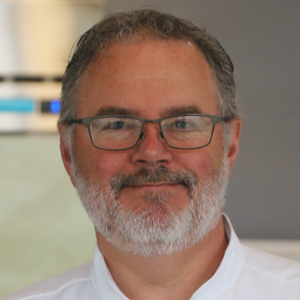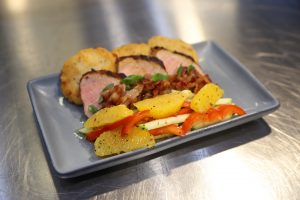 Chef Eric Yung is our Senior Executive Chef and Director of Culinary Operations at Bowling Green State University. He traveled to the NACUFS Midwest regional competition and won the bronze medal for his mouthwatering dish. His submitted recipe was for arepa cakes stuffed with ground pork and queso fresco, Southwestern slaw with jicama, oranges, green apples, and red peppers, sauteed adobo marinated pork loin, and a crisp bacon jam. We're glad to have his talent on our team at BGSU!
---
We're so proud to work alongside talented culinarians who are always developing new and delicious meals. Each and every chef is a huge asset to their teams, and we would not be the leaders in our field without their talent, passion, and skill! Thank you and congratulations to all of our chefs!