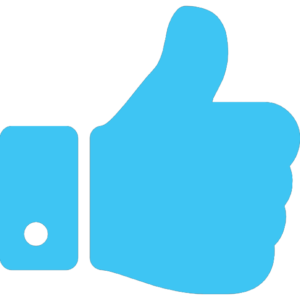 YOUR CAREER JOURNEY STARTS HERE
working at chartwells
Feeding hungry minds can't happen without the dedication and hard work of our talented people. If you're looking for a challenging career with room for growth and incredible opportunities, explore some of our open positions.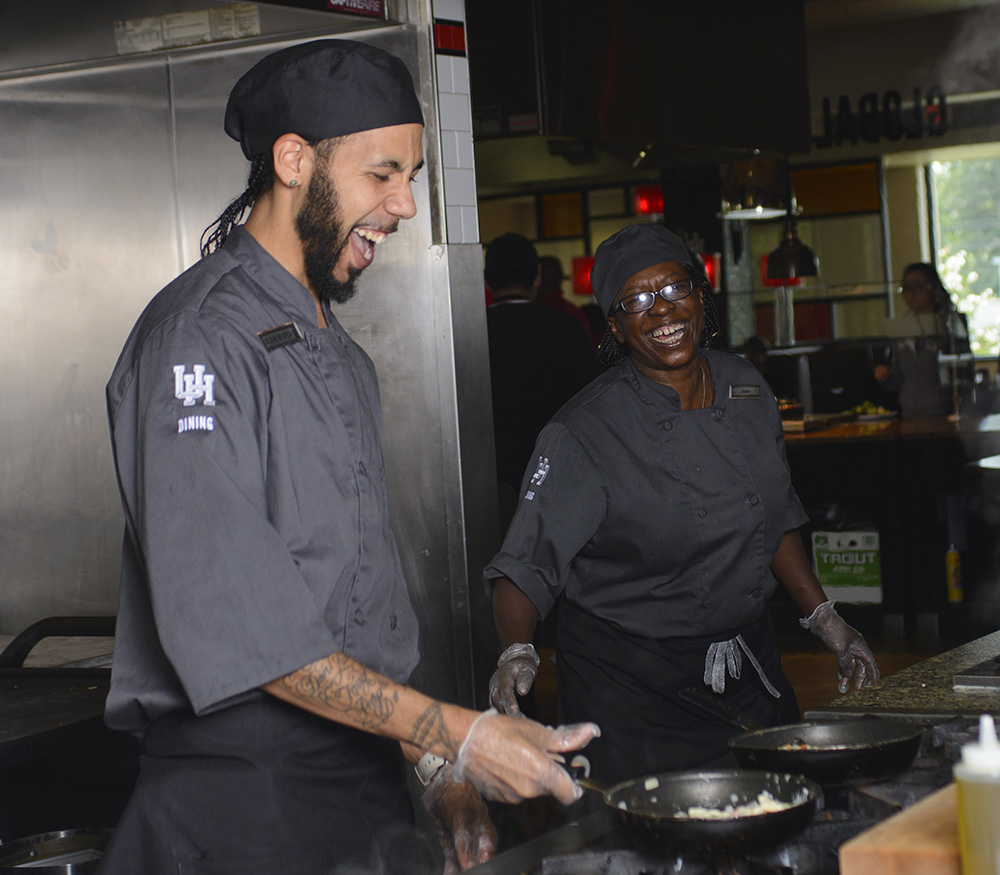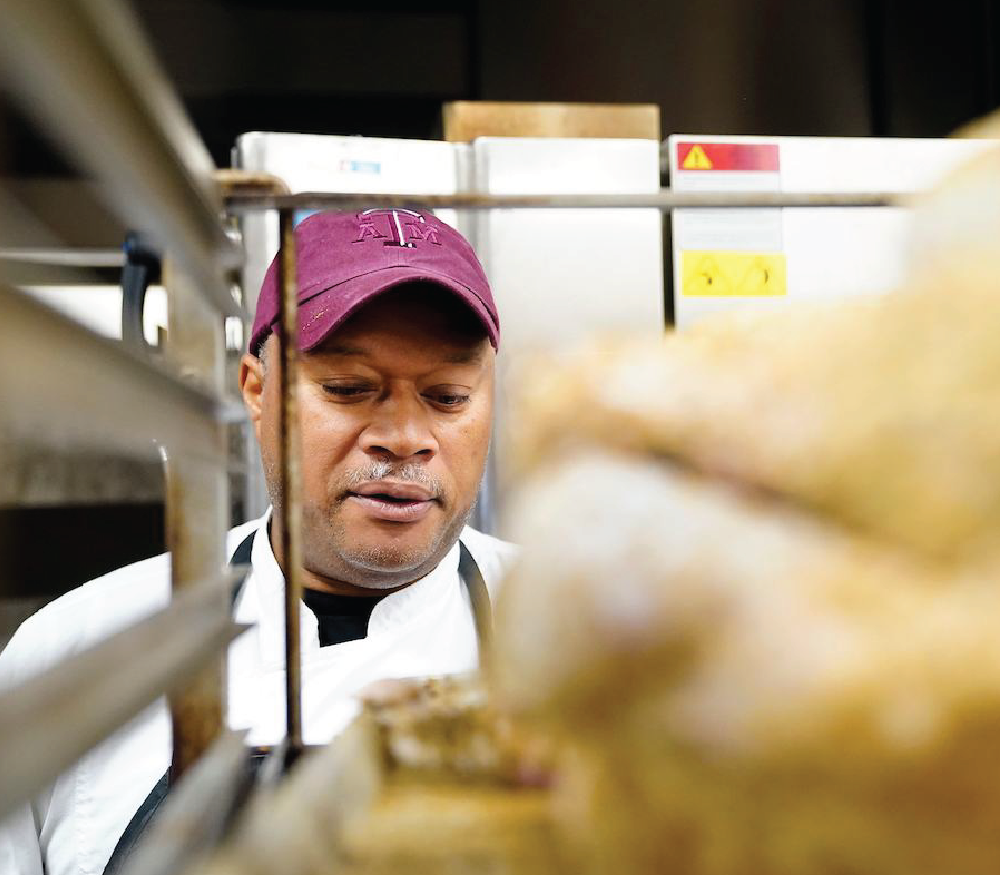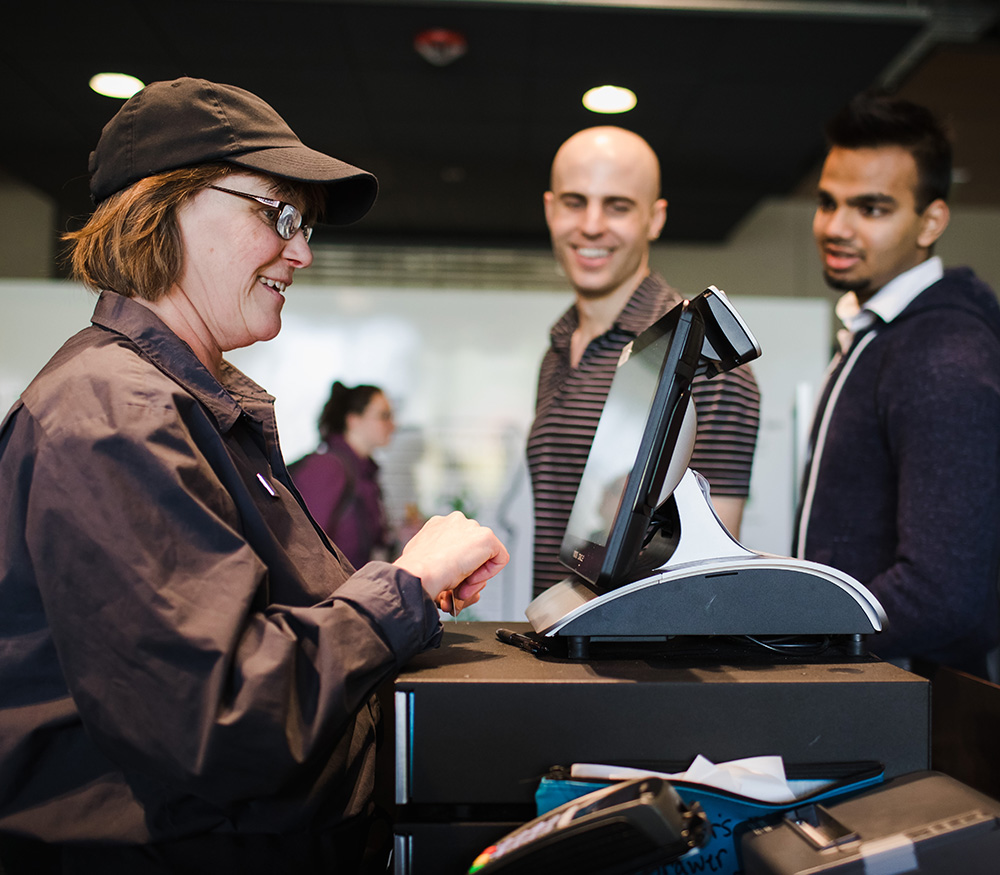 We Treat Our People With Care and Concern
We are looking for people who:
Are passionate about food and hospitality
Want to feel like their jobs matter
Love working with people
The perks:
Learning and development opportunities
People-first culture
Same-day pay
Ability to grow your career
Recognition and rewards
Health benefits
Workplace awards:
Forbes Best Employer for Diversity
Fast Company World's Most Innovative Company
Forbes Best Employers for New Grads
Fortune Magazine's Change the World List
Food Management Top 50 Contract Management Companies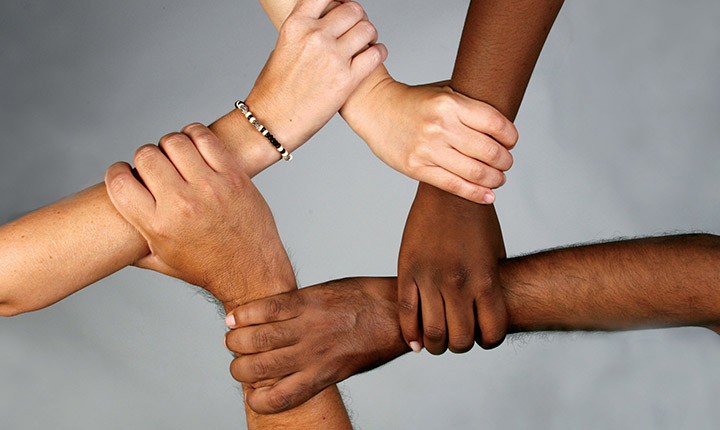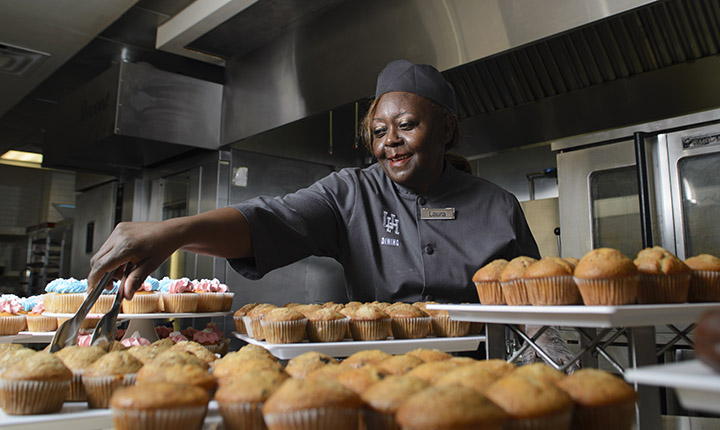 Forbes Names Compass Group 2021 Top Employer for Diversity
While we each have our own stories and our own strengths, we do share a single, common goal: to always be at our best. Whether we're providing career training or offering advancement opportunities, we empower our associates to pursue careers that ignite their passions and encourage them to create their own stories. Because at Chartwells Higher Education, your passions are our passions, your story is our story, and we are at our best when you are at yours. In fact, in 2021, Forbes named Compass Group one of the top employers for diversity for the fourth year in a row.
don't take our word for it
Here's what our associates have to say about their careers at Chartwells Higher Education: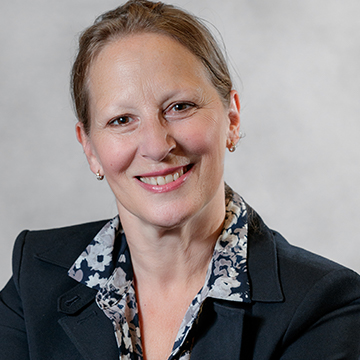 Andrea Bergstrom
DIRECTOR OF CATERING
UNIVERSITY OF ILLINOIS AT CHICAGO
What is the best part of being a Director of Catering for Chartwells Higher Ed?

Working with a dedicated team that strives to make each event memorable for each client and their guests. Developing associates and taking part in their natural abilities to show their creativity on events. Earning the respect and trust of new clients and maintaining a long and lasting relationship.

What is the most exciting/rewarding project you have been a part of?

Pelotonia Cancer Fundraiser. Pelotonia is a two day bike ride to raise funds for cancer research. My team and I orchestrated a farm to table buffet for eight thousand participants and guests on opening night, two buffets for the riders on their 25 and 50 mile stop and another farm to table buffet for five thousand at the 100 mile stop to complete the first day. The second day we provided a farm to table lunch for the three thousand participants that completed the 150 mile ride. Pelotonia has been the most rewarding event I've been a part of thus far. The months of planning, organizing, and working side by side with creative Chef's and a team of people that provided an outstanding menu and visual feast for a wonderful event that raised twenty-one million dollars.

Why should someone want to work for Chartwells Higher Ed at UIC?

We have an amazing team of Chef's, Directors, Managers and Associates that work seamlessly together to make each experience memorable. We truly enjoy each other's company and make the work environment a place you want to be a part of. We have a fantastic relationship with the UIC (as a new manager for a new account said… "I can't believe how nice everyone is to each other" when he shadowed recently) community. We enjoy what we do at UIC and appreciate the leader of our team and the people we work with.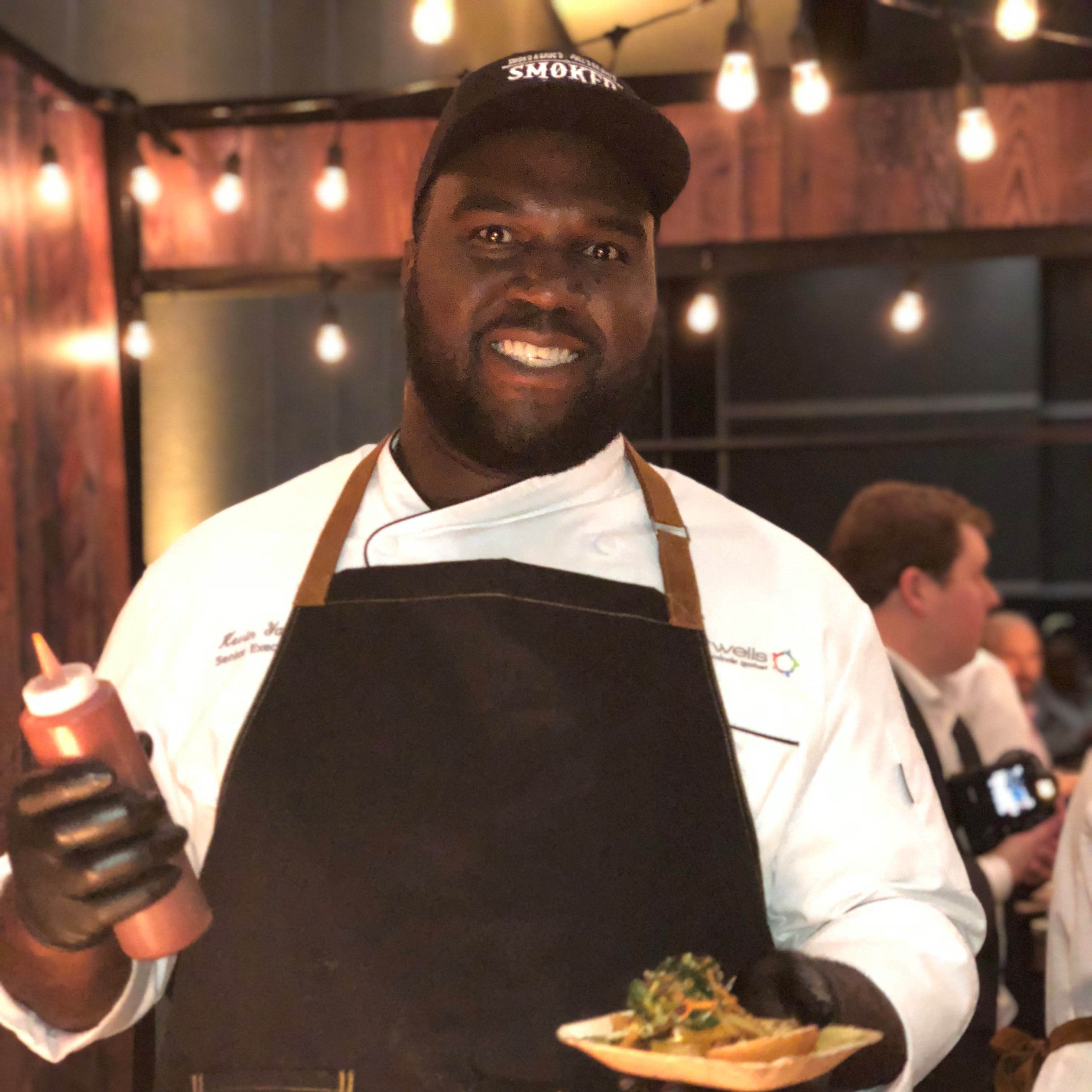 Kevin Yarbrough
SENIOR EXECUTIVE CHEF
SOUTHEAST MISSOURI STATE
How do you try to incorporate this idea of togetherness at Chartwells?

By caring about who I'm working with. I work at a very diverse campus – from our students to our managers – so for me, it's important to take the time to be involved with their lives to learn more about them and their backgrounds.

How do you try to pass down your legacy and your culture through food?

Most of what I learned about food, I learned from them – my great-grandma, dad, mom and grandmother. A lot of our family recipes weren't written down, but I've taken the time to write them down, test them out and share them with my teams. It makes me proud to know that I can share that part of my family's culture with my co-workers.

What career opportunities has your role with Chartwells allowed you?

I've experienced a lot of growth in the three years that I've been at Compass. I got to open a few locations for the company, including cafés at the University of Northwestern and the University of Memphis, and I've been able to use my skills to support other universities.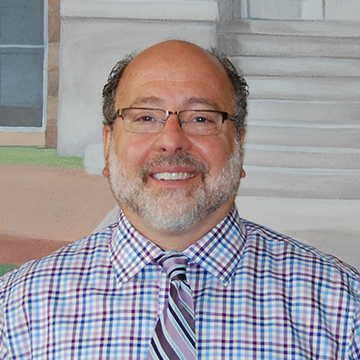 Andrew Lipson
DIRECTOR OF DINING SERVICES
UNIVERSITY OF FLORIDA
What is your favorite part about being a Resident District Manager for Chartwells Higher Ed?

While it's difficult to pinpoint one thing as a favorite, I would have to say having the opportunity to impact college student's lives through healthier dining, educational opportunities while building our programs on student feedback would be number one.

What is the most exciting/rewarding project or event you have seen?

Growing our internship program from one marketing intern to 14 interns, including; wellness, management, marketing, sustainability, human resources and finance. To watch these students grow and learn has been amazing.

What is a specific example of how University of Arkansas values sustainability and our planet?

Two years ago we brought a Leafy Green Machine (up-cycled shipping container) to campus to grow lettuce and arugula. We have sustainability interns manage the farm and have developed a made-to-order salad concept, "Where the Wild Greens AR" using the produce grown right here on campus. We've also been involved in a composting pilot project with the City of Fayetteville that takes disposed of food from our locations for rapid composting processes.

Why should someone want to work for Chartwells Higher Ed at University of Florida?

We never stand still, we're always looking for fresh ideas and new, more efficient ways of doing things. Our relationship with the campus is a true partnership and the opportunities to engage with students are endless. We have a diverse team of associates who have a voice in our daily business and most importantly, we focus on what "can be" not "what can't".

Parting Words

From drop off continental breakfasts to high end catered meals for 1000, from convenient stores to National and Internal Brand Retail, residential dining and developing great people skills, there is no better place to learn the Higher Education Dining.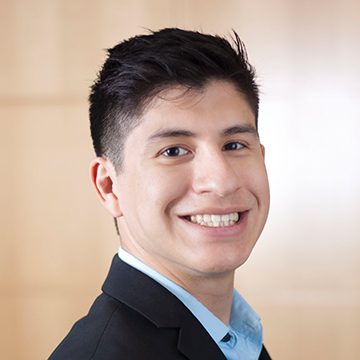 Steven Granados
MARKETING DIRECTOR & GUEST EXPERIENCE,
TEXAS STATE
What is the best part of being a Marketing Director & Guest Experience for Chartwells Higher Ed?

The opportunity to lead the marketing efforts for the entire campus for various initiatives. The best part is positively impacting the lives of students, faculty and our associates.

What is the most exciting/rewarding project you have been a part of?

Either increasing VMP sales by 18% YOY or becoming a partner of our campus's student food pantry.

Why should someone want to work for Chartwells Higher Ed at Texas State?

The opportunity to grow and learn for individuals from vast backgrounds and with various expertise. There are several opportunities to enhance your experience and try new things to help your grow and progress to the next level in your career.

Parting Words

I have worked with Chartwells ever since my junior year of college. I have been working with my team for 5 years and they have become my family away from home.