Honoring Native American Heritage Month
We're celebrating Native American Heritage Month throughout November to honor the rich history, experiences, culture and important contributions of Native American people. Join us here throughout the month for stories told directly from our teams.
---
Kimberlee Gutierrez | Catering Director at Oklahoma City University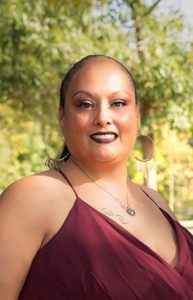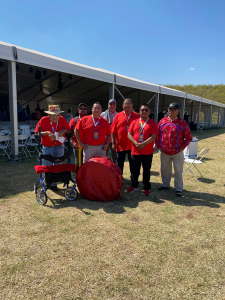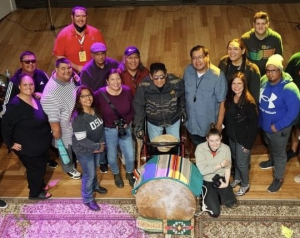 "I was born and raised in Oklahoma City, Oklahoma, and am a proud member of the Muscogee Creek Nation. The Muscogee Nation is a self-governed tribe and is the fourth largest in the U.S.
Music is very important to me and my culture. I am a part of a drum group called Redstone that travels the country to play for events and ceremonies – usually for head singers at Pow Wows. I am proud to say that we wrote, sang, and drummed the official song for the First Americans Museum Grand Opening Ceremony and were honored with first access to the museum.
In our group, I act as a backup singer while also handling other logistics and tasks as needed. We are very close, and often spend holidays and other life celebrations with each other. One dish we always make together is Corn Soup and Frybread. Corn is very important to indigenous people, and we make this soup to remember our ancestors and they life they made for us, using the ingredients they have. Before we travel to perform, we pray to the Creator together, and our elder of the group will smudge before we leave, praying for safe travels and blessing each of us.
In my culture, our elders will sit and tell us stories of their younger days and the paths they have taken to be here. They teach us things no book or class every could about our heritage, our Creator, and our Native ways. I am very proud of my heritage and am thankful I can stay connected to my culture through music."
---
New Mexico Institute of Technology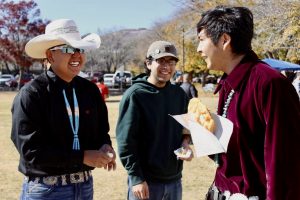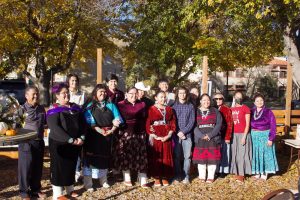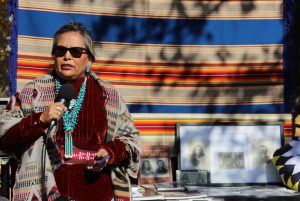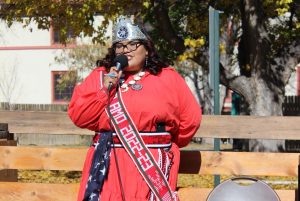 Daniel Leatherman and Crystal Lente, UNM Chartwells Graphic Designer and Native American from the Isleta Pueblo, had the opportunity to work with the New Mexico Tech chapter of AISES, The American Indian Science and Engineering Society, to coordinate and execute the First Annual Native American Heritage Day at New Mexico Tech. The event included a Land Acknowledgement, guests such as the Dean of Students and Miss Navajo, artists from the Institute of American Indian Arts, and a recognition for Native American veterans.
In addition, the team crafted a delicious meal that included winter squash, fry bread, pozole, mutton, and more that were all sourced from local restaurants and farmers and prepared using traditional methods. This was a very special opportunity to strengthen the partnership between the students, the community, and the university.