Honoring Hispanic Heritage Month
From September 15th to October 15th, we are proud to celebrate Hispanic Heritage Month, a month dedicated to recognizing the achievements and contributions of those whose families come from Spain, Mexico, the Caribbean, and Central and South America, and coincides with the independence of many Latin American countries. Throughout the month, we are so proud to spotlight a few of our many associates who are making positive impacts in our communities.
Join us here throughout the month for stories told directly from our teams.
---
Sandra Bedoya | Campus Executive Chef at the University of Miami
"My big influence from my family is my grandfather and grandmother. Both [taught] me how to cook at 6. One of my best memories is when I cooked next to my grandfather and grandmother [with a] wood oven. I want[ed] to show people that Latinos and Colombian people are really good workers and bosses. We work with heart, you know?"
We'd also like to wish Sandra a very happy Chef Appreciation Week! Thank you for all you do every day to lead your team with culinary innovation top of mind. #ChefAppreciationWeek #HispanicHeritageMonth
---
Marisol Rodriguez-Silva | Catering Director at Texas State University

"Being born Mexican-American provided [me with] a baseline. It allowed me to see where I am, and what I want for myself and for my future family. [It has been] a big influence in how I identify myself – as someone who has struggled, but has also learned when and how to work for things, and when to find opportunities and how to navigate those opportunities."
---
Micole Rivera Suárez | Campus Executive Chef at Nova Southeastern University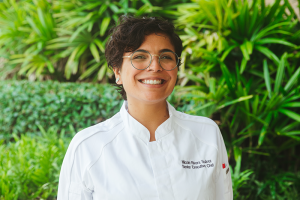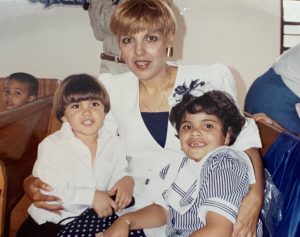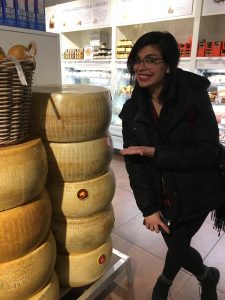 "I grew up in the Metro area in Puerto Rico. My father, Antonio, was born in New York but raised in Puerto Rico and my mother, Norma, was born and raised in Puerto Rico. Throughout my life, my mother has been my strongest influence in my professional life, while my father has been my greatest influence personally. My mother was a high executive for a corporation and instilled my hard work ethic, but my father's motto is "don't worry, be happy," which brought a sense of peace and patience through life's every hardship and challenge.
I began my studies as a biology major because I wanted to become a veterinarian. By 17 I had done all my prerequisites and did a year and a half in the University of Puerto Rico in the Mayaguez Campus. Life took a fun turn, and I ended up working in a restaurant for a semester. This experience changed my entire career choice. I loved every bit of the hectic and creative lifestyle restaurants provided. The next semester, I enrolled in a Culinary Management Degree and never looked back.
I started as a server for about 6 years before I went into kitchens. It was a great way to be able to afford the student life and still be exposed to the industry. I graduated my bachelors in 2011 and decided I wanted some time to really indulge in the culinary world. I lived a year in Buenos Aires, Argentina where I studied three culinary certificates in bread making, pastry and professional kitchens. I went back to Puerto Rico in 2013 and as a female, with no real kitchen background, it was very tough to find a good opportunity. Two years into it, I finally got my first break as a junior Sous Chef in a high-end restaurant in San Juan where I dedicated myself entirely to become the leader in the kitchen I wanted to be.
One day I got a call from an old chef that needed a Chef de Partie in the Ritz Carlton San Juan and I jumped right into it. I travelled in my career with Marriot, allowing me to move up each time I did. I worked in Boston, Naples, Marco Island and Miami.  In time, I wanted a new challenge. The life in hotels was fun but I already knew the ins and outs. Eventually, I applied for the Executive Chef position here at Nova. It is exciting to be able to create new experiences and share my knowledge with the students. Food has been my way of enjoying my career and sharing my experiences.
Every time I go to Puerto Rico, my mom makes my favorite meal, "serenata de bacalo" which is a traditional dish made mostly during the holidays or over Easter to substitute meat. It is salted cod that has been washed completely to take off the salt and thrown into an "escabeche" (a classic type of pickling process) with onions, peppers, herbs and spices, served over a mixture of sweet and savory root vegetables. It is always a celebratory meal in my eyes! One tradition I still insist on keeping when I return to the island is making traditional Coquito with my mom to give away to our family members or neighbors. We have a special recipe we have perfected together over the years. We would make it around her birthday in October to give it time to infuse flavors perfectly! The main key is making a mother Coquito and letting that age one year after a batch is done. That creates a depth in this very personal and traditional Puerto Rican drink everyone enjoys in the holidays.
I think my culture has made me a very strong woman. I can communicate with multiple people from many cultures that have experienced many like traditions, food, upbringings, jokes, language, and life experiences. Being brought up the way I had encouraged me to be very inclusive and open minded. To think and listen before I speak. To smile and enjoy my days even while being away from my family. To discover a new restaurant or new cuisine and share that with friends or make that new interpretation with my own version. It is my foundation, and I proudly walk around every day knowing it made me who I am."