Congratulations to Our 2023 Graduating Interns!
As the school year ends, we'd like to highlight our graduating interns and all their impressive accomplishments. It's a privilege to work with such talented students and be a resource for them as they explore their career options. To our interns, we'd like to say congratulations and thank you for choosing to work with us. Your futures are bright!
---
Join us as we say congratulations to the following graduating interns: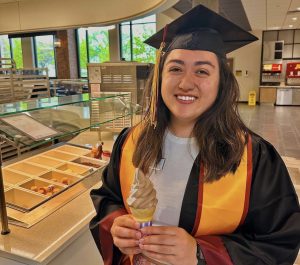 Catherine Thompson | Sustainability Intern at the University of Minnesota
As the sustainability intern at the University of Minnesota, Catherine helped educate and inform her fellow students about environmental best practices. She led a plate waste study over three months that was projected to decrease food waste in the dining halls by 15%. She exceeded her goals by decreasing plate waste by 18% instead.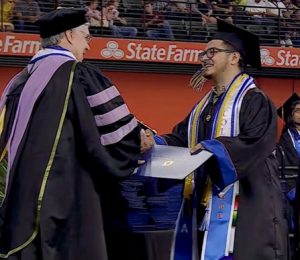 Jose Perez Vela | Sustainability Intern at the University of Texas at Arlington
During his internship, Jose expanded his skillset in sustainability and marketing and developed several projects for his portfolio. He is grateful for his team, who helped push him out of his comfort zone and encouraged his growth. We're excited to work with him again at the University of Pittsburgh as the Sustainability and Community Partnership Coordinator!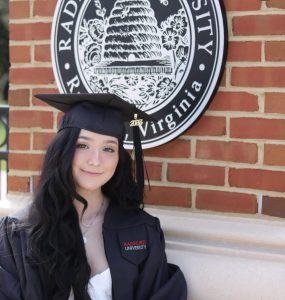 Samantha Rodriguez | Marketing Intern at Radford University
Samantha used her internship to develop hands-on experience with marketing and connect more with her university leaders. She is an innovative, forward-thinking marketer with a lot of big ideas for her campus dining program. The team at Radford University is excited to welcome Samantha as our new marketing manager!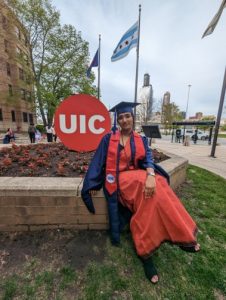 Deepakshi Choudhary | Marketing Intern at the University of Illinois at Chicago
Deepakshi built many valuable career connections during her internship and focused on learning, growing, and exchanging information with her peers. She expressed thanks to her fellow associates, who she said were a much-needed guidance system. She impressed her team by succeeding in her internship while also studying for her second master's degree.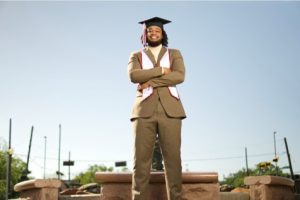 Kameron Ladia | Marketing Intern at Lamar University
Kameron learned many hard and soft skills from his team, including the basics of developing and implementing a marketing plan, how to use Canva to create social media posts, and how to work with Sprout Social. He also expanded his network by connecting with our senior director, catering director, and chefs. We'd also like to thank Kameron for his impressive work on his meal plan brochure, which he submitted to our meal plan contest.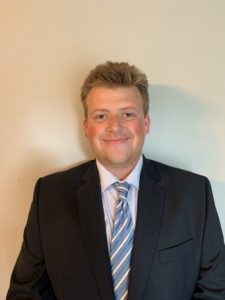 Adam Cooper | Marketing Intern at Indiana University – Purdue University Indianapolis
Adam Cooper explored his campus community during his internship and connected with fellow students, teachers, and associates. He also tapped into his creative side by handling marketing and communications tasks for his team, who deeply appreciated all his hard work. His favorite thing about his internship was being able to work comfortably and creatively.
We'd like to also recognize all of our Student Success interns that have graduated this year.
Abigail Salgado
Adam Locatelli
Anna Flynn
Aroosha Bhatti
Arjun Roy
Ava Frederickson
Bhargavi Sundar
Brianna Jefferson
Carly Mc Manus
Cedric Salvador
Cela Cashel
Chandini Narayanaswamy
Christian Bratner
Crystal Kleminsky
Daphinne Bazzoni
Daniel Mizera
Grace Waller
Haley Soltmann
Haoming Zhuang
Hannah Shine
Hilario Espinoza Gonzalez
Isaac Handland
Isabella Argentine
Isadora Mickelson
Jacob Sikes
Jacquelin Haigh
Jonathan Causer
Jonathan Infantolino
Jordan Dorough
Julian Crosby
Julie Tran
Kara Wilson
Katelyn Halisz
Katelyn Kamei
Katelyn Pierce
Kevin Horrigan
Keanu (Noah) Caridad
Kristian Harper
Kristin Alderete
Liz Acque
Liandry Kirindongo
Lindsey Winters
Madalyn Glasbrenner
Macey Longmire
Mackenzie Barger
Marcus Ottaviano
Mason Goebel
Melanie Caillouet
Michelle Vuong
Miguel Cabrera
Nibitika Khadka
Nibras Ahmed
Noelle Oyama
Ovidio De Leon
Owen Montheard
Paris McDougle
Ronith Sharmila
Sam Sanchez
Sambridhi Regmi
Shaynie Montee
Sofiya Gischlar
Sophia Bittencourt
Spencer Goracke
Taylor Richard
Tiffany Allen
Tina Speros
Victoria Franklin
Wiatt Trujillo
Yazmin Hernandez
Zoe Mitchel
It's an honor to mentor students and be their launchpad to bright, successful futures. Congratulations to our 2023 grads, and we wish them luck as they go on to do great things!