Our Soulgood Partnership is So Good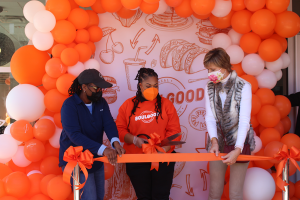 Soulgood is a brand-new Black-owned, chef-driven, all-vegan, quick-service restaurant newly opened at Texas Woman's University. With a breakfast and lunch menu full of veggie options like buttermilk biscuits, waffles, Beyond burgers, tamales, tacos, desserts and specialty shakes, it' is contributing to the campus' plant-based revolution. As their first brick and mortar location, Soulgood's arrival at Texas Woman's University is truly making a splash.
Soulgood was created in partnership with Pioneer Kitchen and Chef Cynthia Nevels, who is also an alumna of Texas Woman's University. With a background in business and high tech, Chef Nevels began her passion for creating vegan food to improve the quality of life for her terminally ill son, born with cystic fibrosis. As her vegan culinary journey continued, she gained a devoted fan base, even catering for vegan celebrities Billie Eilish and Stella Mc- Cartney. According to Senior Director of Pioneer Dining Diane R. Jackson, TWU is excited to bring this partnership to campus and watch it evolve.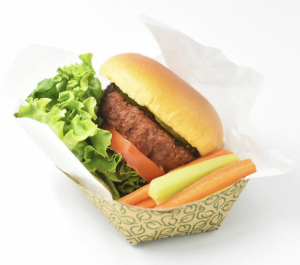 In addition to creating a praise-worthy dining experience, the restaurant donates 5% of every dollar earned to the Cystic Fibrosis Foundation and other local tax-exempt charities. Whether it's bringing nourishing food to homeless children, reaching out to low-income and underserved communi- ties, hiring the parents of special needs or chronically-ill children, or providing free information on how to live a plant-based life, Soulgood is making change in the world through their hard-work and dedication. Contracting a brand that helps fight food insecurity with their donations makes this partnership even more impactful.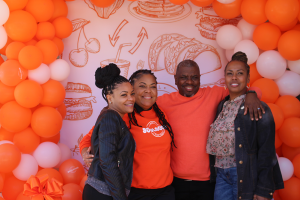 "Doing business with Chartwells Higher Education, a division of Compass Group, provided the opportunity for my business to expand with the support needed to ensure we don't fail during these challenging times when other restaurants and peers are struggling. It was the right move of what I hope to be many with this partnership."
– Chef Cynthia Nevels, Soulgood