Celebrating Hispanic and Latinx Heritage Month
From September 15th to October 15th, we are proud to celebrate Hispanic and Latinx Heritage Month, a month dedicated to recognizing the achievements and contributions of those whose families come from Spain, Mexico, the Caribbean, and Central and South America, and coincides with the independence of many Latin American countries. Throughout the month, we are so proud to spotlight a few of our many associates who are making positive impacts in our communities.

---
Tatiana Ortiz | NYU Catering Executive Chef
"I grew up in Colombia. Me and my family, in the summertime, like to go to the beach and go to mom's house and have breakfast [and] have a nice time with family. Colombia and Latin people are a very hardworking people. We like to work and be better every day and learn. We are a very happy people. We bring this "chispa," [meaning] happiness. We like to dance, we like to eat a lot, we have big families. I think it is important that people around the world [experience] other cultures' impact. You learn from everyone."
---
Roxana Mantica | Marketing Manager, University of Illinois at Chicago

"Nicaragua is a beautiful country and it's very geographically diverse. It is filled with lakes, volcanoes, beaches, mountains, rivers, even crater lagoons. But I think Nicaragua's biggest asset is its people – Nicaraguans never fail to be kind, helpful, and overall genuine people. It's a country filled with so much culture, with so much art, with so many poets, artists, and musicians that bring it all to life."
---
Francesca Touma | District Marketing Manager at NYU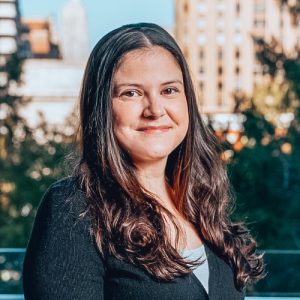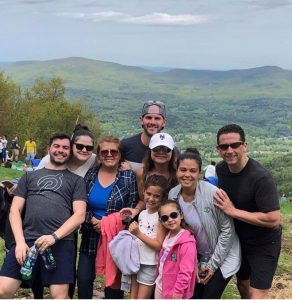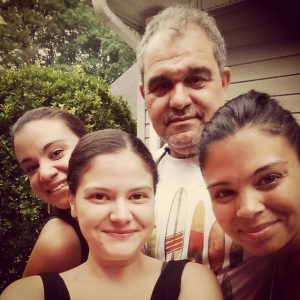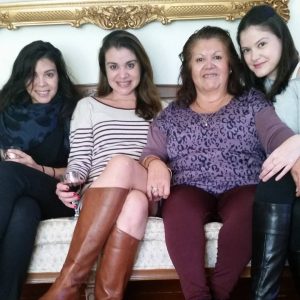 "I grew up in Long Island, New York – one of about four Hispanic families in the entire town. My sisters and I are first generation. My father came from the Dominican Republic and my mother came from Peru when they were both teenagers. My father worked a lot and at one point commuted almost 4 hours every day. I didn't appreciate it until later on in life how everything he did was to provide for the family.
Growing up, he and my grandfather were my major influences. My grandfather on my mother's side came to New York in the 1960s, worked at Pepsi and as a janitor at Colombia University (learning English by taking classes there), and then sent for all of his kids one at a time. My father came here when he was a teenager with no money in his pocket – his siblings were the ones who put him through school before he started a job at a warehousing company that he now owns. It's quite literally the definition of the American Dream.
I've spent most of my career in public relations and marketing, being very fortunate with the places I've worked and have learned so much from all of them. The best part is being able to be creative and watch social media and technology continue to grow. In my free time, I love trying new restaurants and have a list of places broken down by neighborhoods in New York City. I also enjoy traveling alone – it is one of my favorite pastimes (pre-COVID.)
Food, family, and dancing is so important to the Latinx culture – one of my favorite foods is a dish that my mother makes. It is a Dominican dish that I always request when I know I'm going home to visit. It is called bistec encebollado with white rice, tostones, and an onion, tomato, and avocado salad. She gets insanely frustrated that I never request anything else, but why would I? You don't mess with perfection
Something that I am really proud of is that I can speak fluent Spanish. I was so nervous once I left for college that I would lose the language since I wouldn't be speaking to my mother every day that I ended up taking Spanish courses just so that I could continue speaking on a daily basis. It paid off, and I'm so glad I did it.
I have only grown prouder of my culture as I've gotten older. I will say that there is a certain spice to being a Latina but I think people appreciate it. We don't let things slide. I think I'm a stronger woman because of my background."
September is Hispanic and Latinx Heritage Month, and we are proud to offer our platforms to our team members to share their stories in their own unique voices. Today, we are pleased to feature Francesca Touma, our District Marketing Manager at NYU.
#hispanicandlatinxheritagemonth
---
Omar Galvez | Resident District Manager at California State University Northridge

"What I like to do is relax, and when I can find time to relax I take full advantage of it. Part of the things that I do is meditation. Which are key to the balance and my healthy lifestyle which is something I take dear. Being raised by a single mother set some really clear examples and standards for our lives. For me personally, being raised in a developing country by a single mother changed the way I see people and the way I see life in general. I love what I do. I think the reason I am so passionate about things is because I saw my mother do day-to-day things with passion and she really led our family to have a strong will and a strong presence around people. And that is something that I take truly to heart every day of my life."
---