An Interview with Alex Canter of Nextbite
With 60% of Americans now ordering food for take-out or delivery at least once per week, our partnership with delivery-only virtual restaurant company Nextbite is a natural evolution. This first-of-its-kind partnership brings Nextbite to the University of Texas at Dallas (UTD) with five restaurant brands conveniently available through GrubHub, UberEats, and DoorDash. We sat down with Alex Canter, the Chief Executive Officer of Nextbite, as he shares insight on the partnership, virtual kitchen trends, the inspiration behind his concept, and more!
Tell us a little bit about yourself, your story, and how you got into the restaurant/foodservice business.
I'm a fourth-generation restaurateur of family-owned Canter's Deli in Los Angeles that my great-grandfather founded in 1931. It's one of the last standing authentic, traditional Jewish delis in the city. I grew up just a few blocks from Canter's and spent a lot of my childhood there. I started waiting tables when I was 12 year old. For as long as I can remember, restaurants have been a part of my life, more like a part of my DNA, and they are my passion.
Can you give us a high-level overview of what Nextbite is and how it got started?
Nextbite was created in Canter's Deli and came to fruition in 2017. It all started when I signed us up for multiple third party delivery services with Uber Eats, Grubhub, etc. and had to deal with 9 tablets, 2 printers and a fax machine! The poor staff had to deal with all of these separate pieces of equipment and technology factors in order to fulfill delivery orders successfully. That's how Ordermark was born – and with the support of co-founders, was able to launch far and wide. Nextbite offers this product and service that streamlines all third party delivery services –  for any restaurant – into one single tablet and printer.
In addition to the technology, we decided to experiment with a virtual brand and launched Grilled Cheese Heaven, later evolved as Grilled Cheese Society – a menu with existing ingredients that Canter's was already using. Not only was this incredibly successful in boosting our delivery orders, reach and revenue (added over $250k annually), but it confirmed for me that virtual brands work and it was something exciting to explore further.
Originally founded as Ordermark in 2017, Nextbite is the only all-in-one virtual restaurant solution for existing brick and mortar restaurants and kitchens that pairs the proven Ordermark online ordering and delivery management system with a selection of highly visible, on-trend, delivery brands. Right now we have 17 virtual brands including celebrity brands Hotbox by Wiz Khalifa and George Lopez Tacos.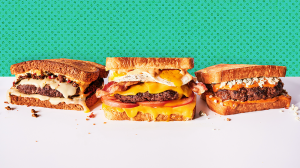 How did your partnership with Chartwells come about? 
The Nextbite team is always looking to partner with great operators, and launching with such a giant university catering company is appealing to us. We're tapping into a new sector in this market – higher education – and also expanding our audience reach and brand awareness. Students are big consumers of food delivery and we've made these options available via Chartwells kitchens. 
I always say that Nextbite is a fit for all types of restaurants and kitchens and this is the perfect example. This partnership will provide the on campus and off campus community with convenient and delicious dining options. In addition, our mission aligns with the Chartwells mission in reinventing dining experiences. We are both challenging the norm and setting new standards. Chartwells is investing in high-tech and the team is considered food-forward difference makers. It's an outstanding partnership.
What excites you about getting into the college dining space?
When I think about restaurants, I think about the overall food experience and bringing people together. This should translate into all kitchens, especially those that feed hungry students everyday. With Nextbite, we make it easy to offer many delivery-only menu choices, including Veg-e-licious Burger, a brand offering plant-based options, which is a huge demand right now.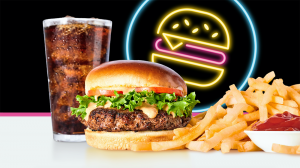 What benefits are there to having Nextbite on college campuses? 
Nextbite brings convenience and variety to college kitchens and caters to what students expect from a modern university dining experience. These food delivery options allow students more time and energy to focus on studies, but also give them the variety of food and comfort that they crave.
In addition, we're helping colleges and universities maximize existing dining facilities utilizing existing food and packaging supply chain vendors – so it's a seamless addition.
What's something that you wish people knew about Nextbite?
Nextbite makes it really easy for restaurants and companies like Chartwells to add new delivery-only menu items, leveraging their existing brick and mortar restaurant and kitchen space – no additional real estate or staff is needed. We don't compete with restaurants in any way. Our passion is to bring restaurant owners and operators options for an immediate increased revenue stream through proven virtual delivery-only brands and streamlined technology.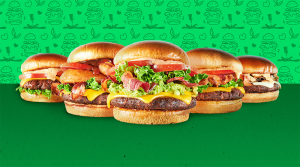 What's next for Nextbite? What do you hope your company will accomplish within the next few years?
We're constantly evolving and growing and I see us continuing to find great ways to drive extra orders into under-utilized kitchens. We'll expand our virtual brand menu offerings, including a handful of celebrity partnerships that are in the works right now.
We know that food delivery continues to increase and with that comes the opportunity to reach more people and create the best delivery experience possible. We're working through a new era – a restaurant revolution – and we'll continue to innovate to bring the best delivery options and tools to restaurants and consumers.
Is there anything else you'd like to add?
The restaurant and food business is only continuing to get more digital. By taking advantage of partnerships with companies like Nextbite, restaurants can supercharge their kitchens, with new menu offerings and revenue potential. It's time for all kitchens to consider virtual restaurant brands. It's a simple and effective way to expand your business and provides more stability to an industry that's gone through many challenges these past few years. We believe we can help restaurants achieve a more profitable and sustainable model.
To read more about our partnership with Nextbite, click here.